New Shingle Wool Mittens - Charcoal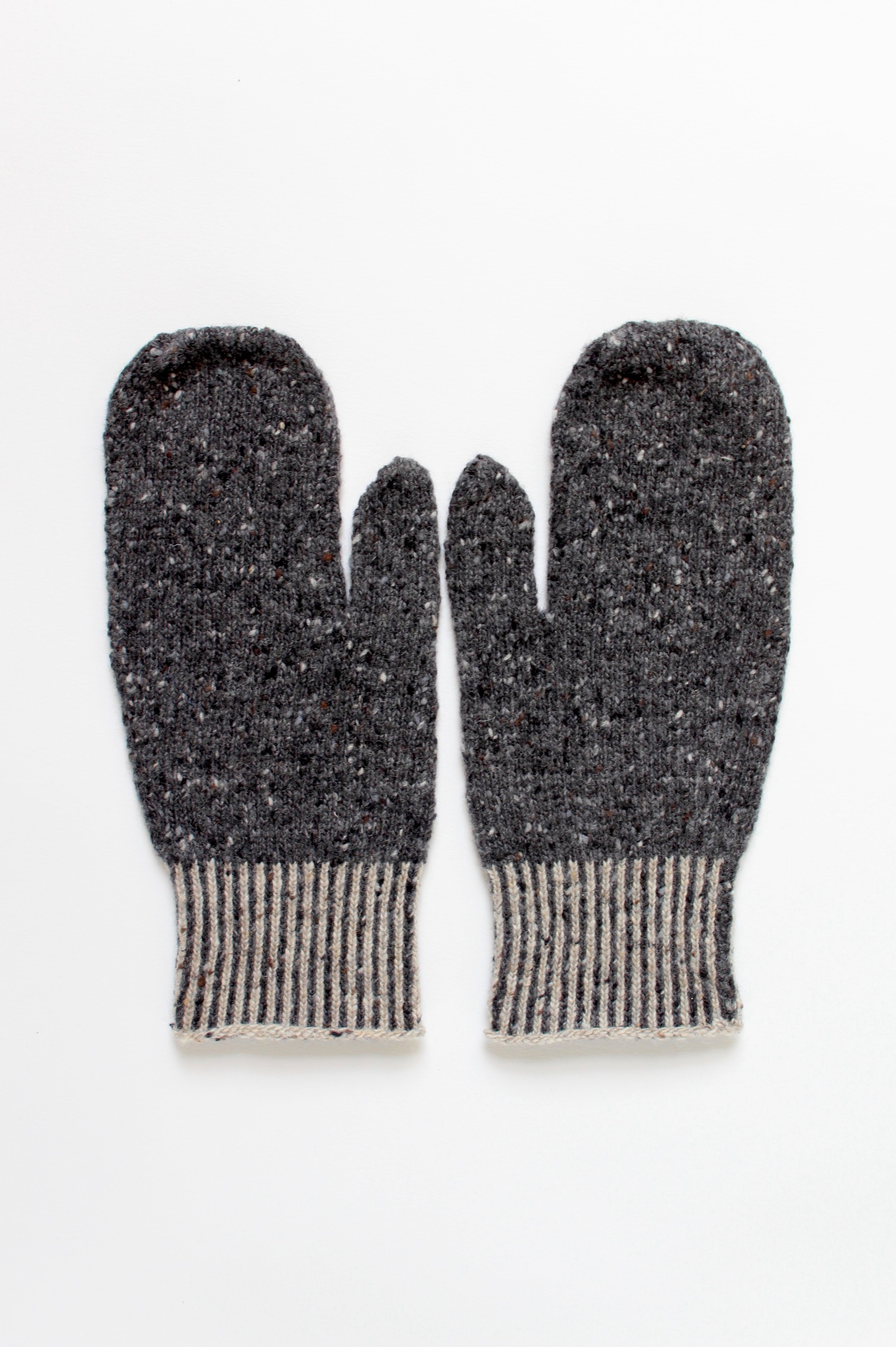 New Shingle Wool Mittens - Charcoal
Keep warm and cosy in these luxuriously textured mittens in a flecked charcoal shade with a stripe cuff detail in stone, inspired by traditional Scandinavian designs.
Contents - 100% Irish Donegal wool.
One Size - Length 25cm ( 10 ins).
Cool gentle hand wash or dry clean only
FREE DELIVERY WITHIN THE UK.
These mittens were knitted in my studio on a hand powered domestic knitting machine using merino-quality Donegal yarn from Southern Ireland, making them richly textured and beautifully tactile and cosy.
The Donegal wool is spun in the traditional woollen spun method using skills handed down through generations. It is renowned for its distinctive and beautiful flecks of colour that are reminiscent of the local landscape and has all the ingredients of the traditional homespun Donegal tweed yarn.
Delivery is free within the UK, for international orders, please contact me.
Custom Orders: I offer a bespoke commission service, so If you require an alternative colour palette or size, please contact kate@katejonesknitwear.com for further details.
Cool gentle hand wash or dry clean only.