Stripe Wool Beanie - Dark Blue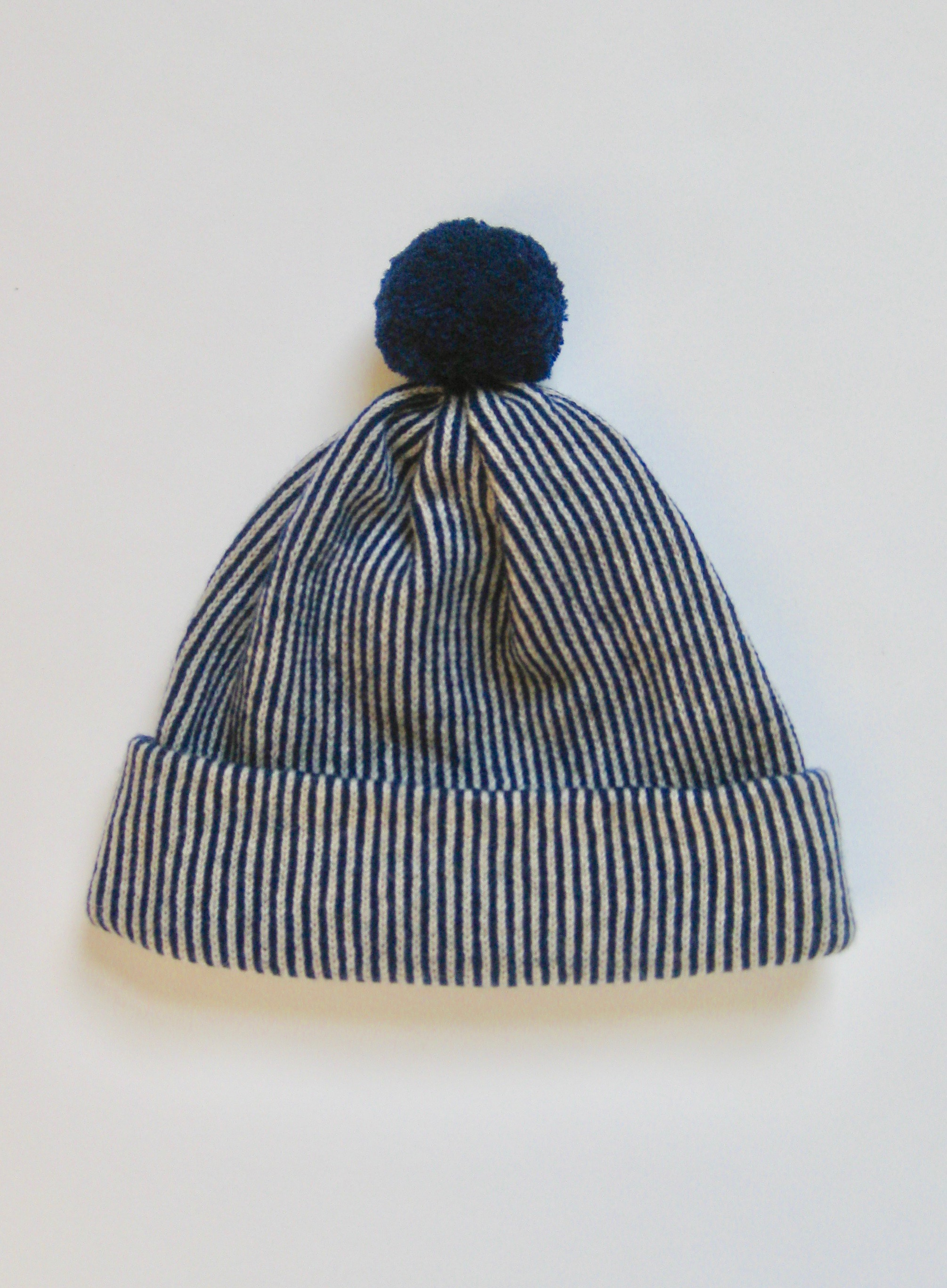 Stripe Wool Beanie - Dark Blue
Keep warm and cosy in this luxuriously soft beanie featuring a striking fine stripe pattern, which can be worn either longer for a slouchy fit or turned-up for a more fitted look.
Contents - 100% lambswool spun and dyed in Yorkshire, England.
Size - Approximate circumference 48cm (19 inches) and approximate height 20cm (8 inches) when folded.
Available with or without a dark blue pompom.
Cool gentle hand wash or dry clean only.
FREE DELIVERY WITHIN THE UK
This beanie was knitted on a hand powered domestic knitting machine using finest quality Yorkshire-spun and dyed lambswool, making it beautifully soft, tactile and cosy.
Delivery is free within the UK, for international orders, please contact me.
Custom Orders: I offer a bespoke commission service, so If you require an alternative colour palette or size, please contact kate@katejonesknitwear.com for further details.