NEW Mull Wool Scarf - Caspian/Navy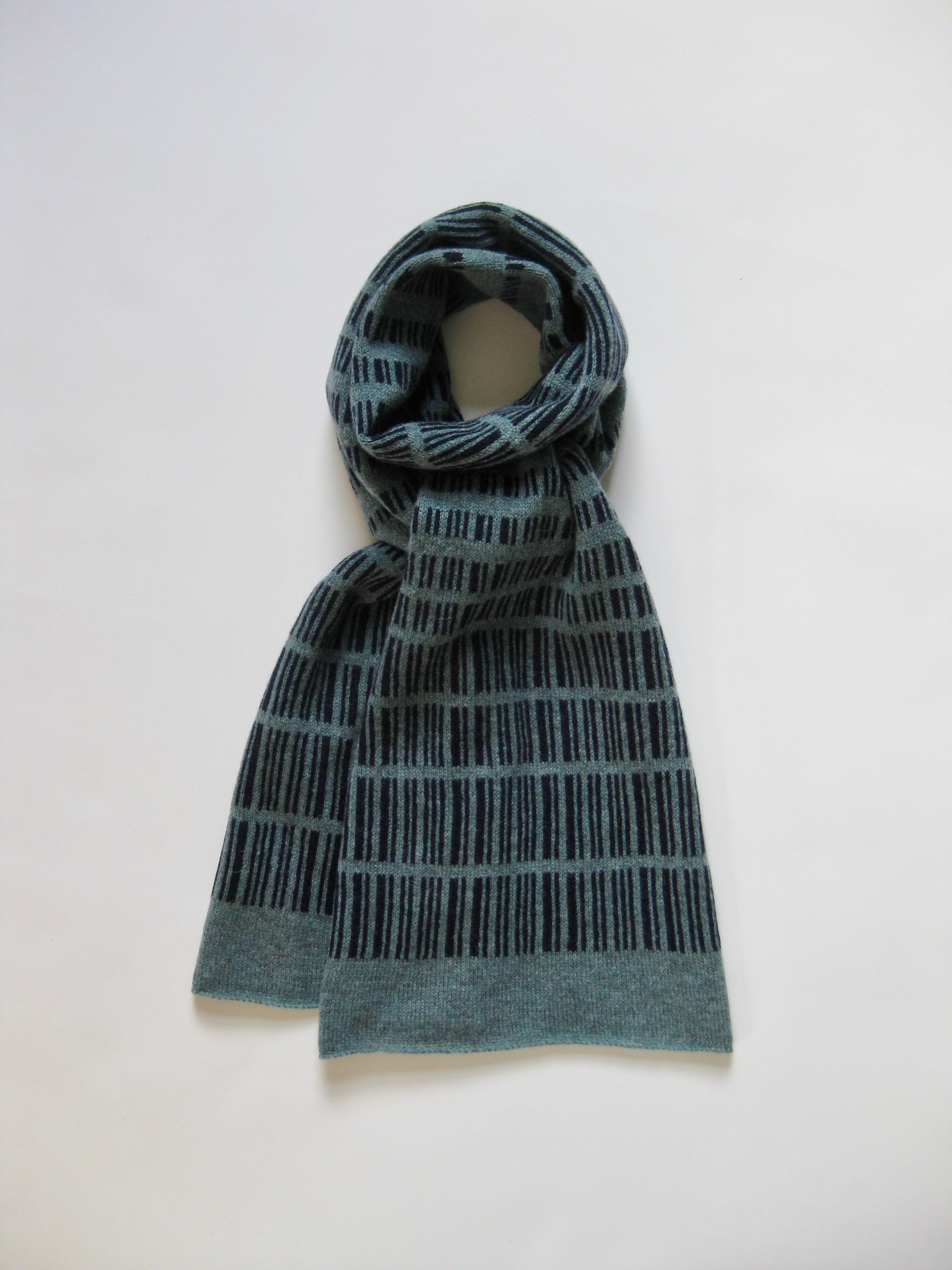 NEW Mull Wool Scarf - Caspian/Navy
Keep warm and cosy in this luxuriously soft lambswool scarf featuring a striking graduated fine stripe pattern in shades of sea blue and navy.
Contents - 100% lambswool spun and dyed in Yorkshire, England.
Size - Approximately 185cm (73 inches) long and 30.5cm (12 inches) wide.
Cool gentle hand wash or dry clean only.
FREE DELIVERY WITHIN THE UK
New for this season, this scarf was knitted on a hand powered domestic knitting machine using finest quality Yorkshire-spun and dyed lambswool, making it beautifully soft, tactile and cosy.
Delivery is free within the UK, for international orders, please contact me.
Custom Orders: I offer a bespoke commission service, so If you require an alternative colour palette or size, please contact kate@katejonesknitwear.com for further details.