Wool Dazzle Scarf - Grey/Black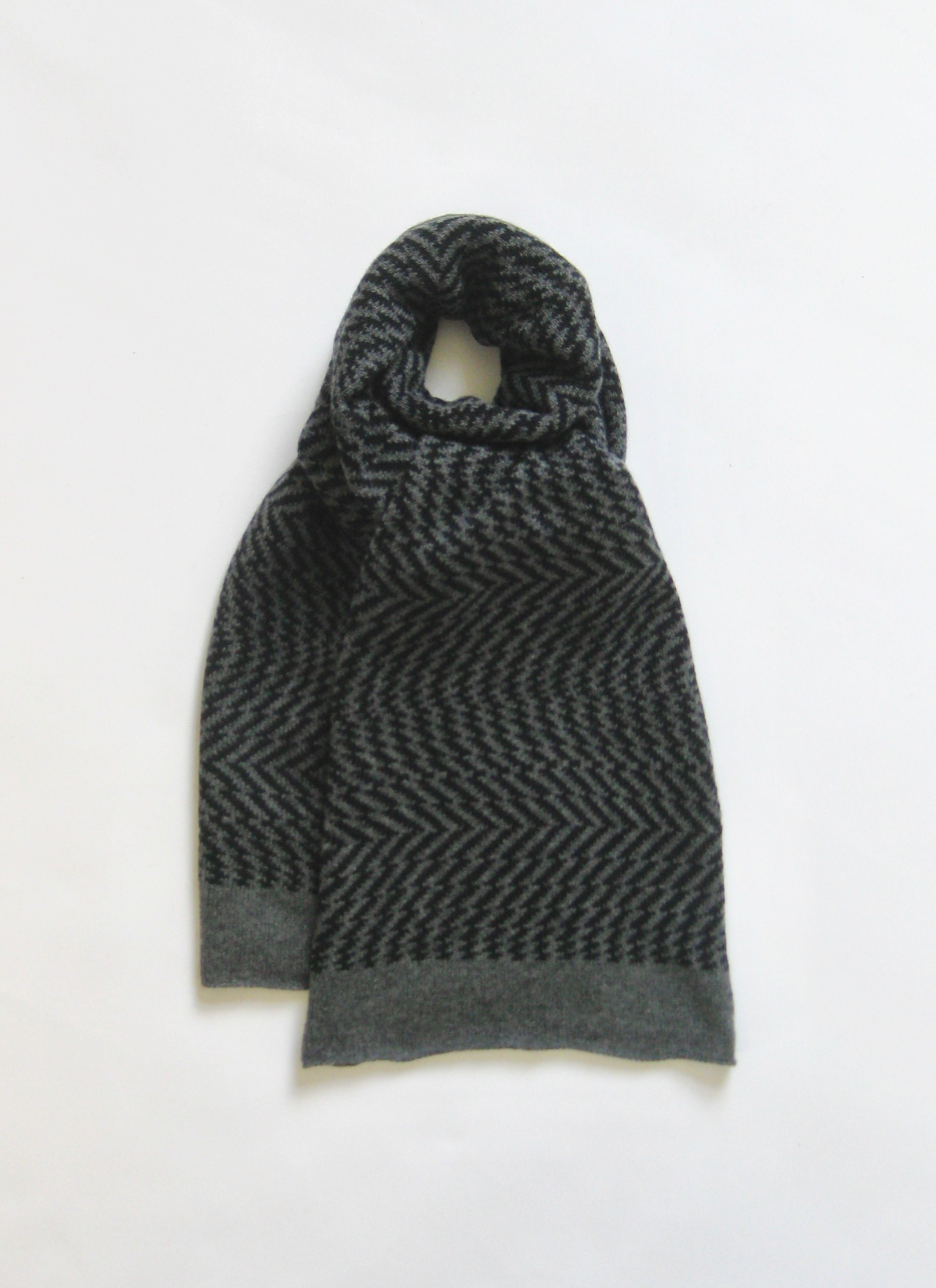 Wool Dazzle Scarf - Grey/Black
Keep warm and cosy in this luxuriously soft lambswool scarf featuring a striking pattern inspired by Royal Navy Dazzle ships. Available in three colour ways - linen/black , grey/black and khaki/peat.
Contents - 100% lambswool spun and dyed in Yorkshire, England.
Medium Size - Approximately 190cm (75 inches) long and 29cm (11.5 inches) wide.
Cool gentle hand wash or dry clean only.
FREE DELIVERY WITHIN THE UK
.
This scarf was knitted on a hand powered domestic knitting machine using finest quality Yorkshire-spun and dyed lambswool, making it beautifully soft, tactile and cosy.
Delivery is free within the UK, for international orders, please contact me.
Custom Orders: I offer a bespoke commission service, so If you require an alternative colour palette or size, please contact kate@katejonesknitwear.com for further details.